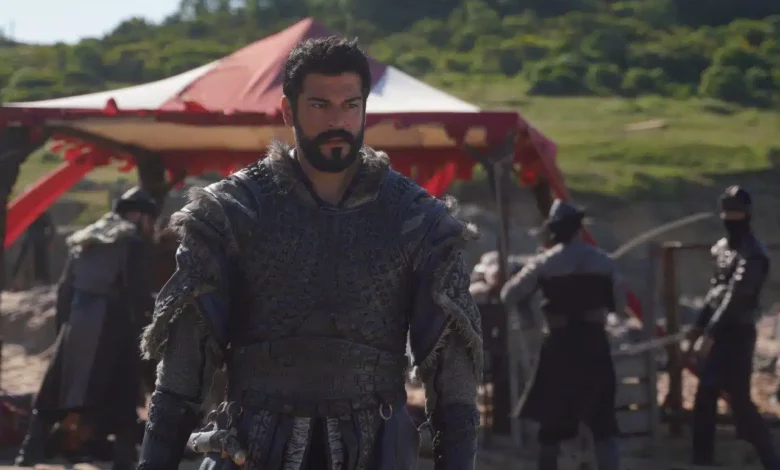 In the latest episode 131 with urdu and hindi dubbed of Kurulus Osman, tension escalates when Commander Mozolan, also known as Tikhfur Valens, confronts cautious Osman Bey himself. Due to Osman Bey's knowledge of Mozolan's every move, the commander is forced to order his troops to assume a defensive position. Mozolan's desire for conquest burns within him, causing him to carefully consider the threat. In this article, we explore the thrilling events surrounding Osman Bey's conquest in Köyühisar, the effects on Byzantium and Anatolia, and the paths ahead for Osman Bey as he establishes his independent state.
The Victory of Osman Bey
Attack on Mozolan's Army
Osman Bey and his powerful army launched a strategic attack on Mozolan and his forces, attacking from both sides. These expectations arise when Osman Bey's troops face their adversaries. What has Osman Bey and his army faced in this delicate confrontation?
Defeat of Byzantium and Mozolan
As a result of the clash in Köyühisar, Byzantium and Commander Mozolan face difficulties. Osman Bey emerges as a conqueror, inflicting a heavy defeat on the Byzantine forces and Mozolan's leadership. Köyühisar becomes a testament to Osman Bey and his warriors' strength. But what factors contribute to Osman Bey's memorable victory?
The Key to Victory
The echoes of Osman Bey's conquest reverberate throughout Byzantium and Anatolia. It is a crucial turning point for Osman Bey as his ambitions and aspirations gain momentum. The question arises, what is the most significant element that compels Osman Bey towards victory in this war?
Speeches in His Name
Delighted with his success, Osman Bey embarks on a journey to proclaim his name, declare his authority, and establish his presence in those territories he calls home. This progress compels both Byzantium and the Konya Sultanate to contemplate their next steps. In response to the growing influence and impact of Osman Bey, what actions will these powers take?
Kurulus osman Season 5 Episode 1 Urdu / hindi | Hindi Dubbed
Part 1
The Robe of Fire
As events unfold, it is time for Osman Bey to embrace his destiny. Symbolically, they don the "Robe of Fire," signifying their emergence as the ruler of a free and independent state. Osman Bey mounts his trusted horse, appearing as the owner of a self-governing land. The news of his ascension will spread far and wide, reaching the distant corners of the Eastern and Western realms, and the Turkmen principalities.
Part 2