History
Kurulus Osman Season 5 Release Date – Renewal Status and What to Expect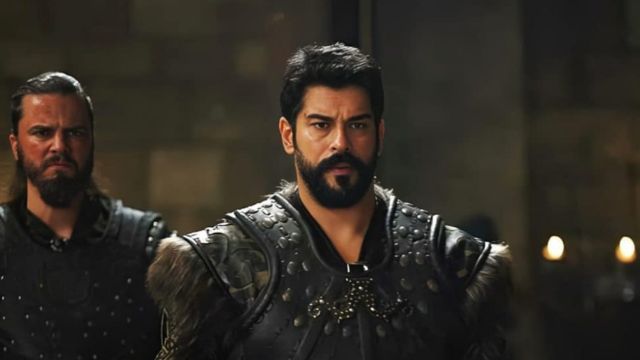 Introduction:
Kuruluş: Osman, the gripping Turkish historical drama series, has captivated audiences worldwide with its portrayal of the life of Osman I, the founder of the Ottoman Empire. With the conclusion of Kuruluş Osman Season 4, fans are eagerly awaiting the news of Season 5. In this article, we delve into the renewal status, possible release date, and what to expect in the upcoming season.
Renewal Status:
As of now, neither Bozdag Films nor ATV has officially confirmed the renewal of Kurulus Osman for Season 5. However, the show's immense success and popularity make it highly likely that a new season will be in the works. Showrunner Mehmet Bozdag has hinted at more content to come, reassuring fans with the phrase, "See you in the new season."
Release Date:
While the official release date for Kurulus Osman Season 5 has not been announced, Turkish media sources have provided some insights. Filming for the fifth season is expected to commence in early to mid-September. The trailer for Season 5 is anticipated to be released in the last week of September. If all goes as planned, Season 5 is expected to premiere in the first week of October, with the first episode airing on October 4. This timeline suggests that fans of the series may have to wait for nearly three months for the new season.
What to Expect in Season 5:
The conclusion of Season 4 hinted at the establishment of the Ottoman Empire under Osman Bey's leadership. Season 5 is likely to explore the dominance and expansion of the Ottoman Empire, showcasing Osman Bey's and his son Orhan Ghazi's roles in its growth. While the exact storyline remains undisclosed, viewers can anticipate further developments in the historical narrative.
Reception of Previous Seasons:
Kurulus Osman has garnered acclaim not only in Turkey but also internationally. It has received positive reviews and achieved high ratings. The series has been particularly successful in Albania, where it is known as Osmani, and has been hailed as the "most watched TV show" in the country. Additionally, the show has gained a massive following in Pakistan, with Urdu-dubbed episodes on Madnitv, makkitv, etv facts and Geo tv. The series broke viewership records in Pakistan, and even Pakistan's National Assembly Speaker visited the production location to pay tribute after a significant character's death.
Conclusion:
While the official announcement of Kurulus Osman Season 5 is still pending, the series' dedicated fan base eagerly anticipates its return. As we await further updates, the success and popularity of the show suggest that Season 5 is on the horizon, promising more captivating historical drama.