History
Kuruluş Osman" Season 5: Premiere Date and Episode Details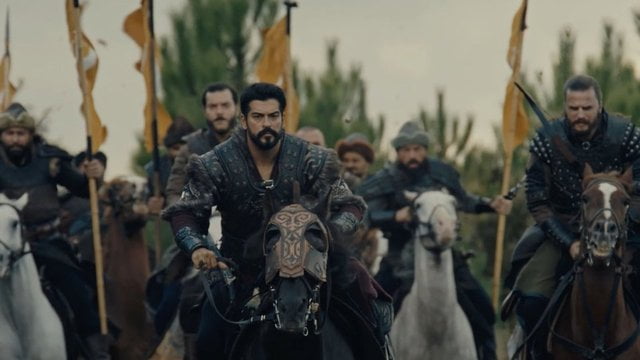 The highly-anticipated return of "Kuruluş Osman" is on the horizon, and fans are eagerly awaiting its arrival. Starring Burak Özçivit, the historical drama is gearing up for its 5th season on ATV. As the countdown to the new season begins, viewers are wondering, "Is there a new episode of 'Kuruluş Osman' airing tonight, and when does the 5th season start?"
With the commencement of new seasons for various TV series, all eyes are now focused on "Kuruluş Osman." Produced by KYN Yapımevi and directed by Mustafa Şevki Doğan, the series concluded its previous season on June 15, 2023.
The 131st episode of "Kuruluş Osman" is expected to mark the series' return, although the official premiere date for the new season is yet to be announced.
Recap of Previous Episode:
In the previous episode, Commander Muzolan had taken significant risks to secure victory. Osman Bey, aware of every move made by Tekfur Valens-turned-Commander Muzolan, prepared his troops for battle. Commander Muzolan's sole desire was now to achieve victory at any cost.
Osman Bey and his army launched a simultaneous attack on Commander Muzolan and his forces from both sides. Osman Bey achieved a decisive victory at Koyunhisar against the Byzantines and Commander Muzolan's army. This victory had a profound impact, and Osman Bey would soon be reciting his own sermons in the lands he had conquered. This development raised questions about how Konya and the Byzantines would respond.
The echoes of the state's footsteps grew louder for Osman Bey. It was time for him to don the mantle of independence, transforming his principality into a sovereign state. This news would spread throughout the East, West, and all Turkish beyliks. Osman Bey would ride his horse proudly, as the ruler of an independent beylik.
As the new season of "Kuruluş Osman" approaches, fans can expect more action, drama, and historical intrigue. Stay tuned for the official premiere date and continue following the epic journey of Osman Bey and his companions.
Is "Kuruluş Osman" at the top of your watchlist for the upcoming season? Don't miss out on the excitement!