History
Kurulus Osman Season 5 Release Date – Is the Turkish Series Renewed for a New Season?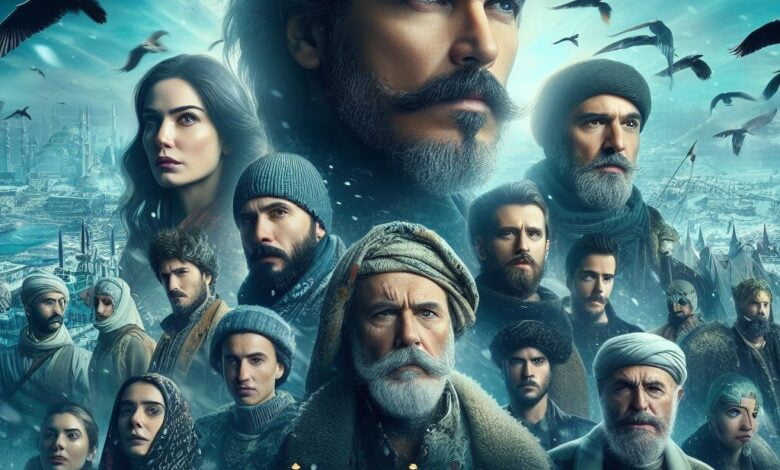 Kuruluş: Osman is a Turkish historical drama television series created by Mehmet Bozdağ and starring Burak Özçivit. It focuses on the life of the founder of the Ottoman Empire, Osman I.
We hope everyone is doing well. Today's conversation is crucial because we will discuss the significance of Kuruluş: Osman Season 5. Kuruluş: Osman Season 4 has concluded, and now every fan of Turkish series is wondering when Kuruluş: Osman Season 5 will start. Are there any new actors or actresses joining in the upcoming season?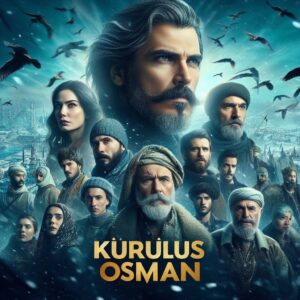 We will attempt to exchange thoughts on all these speculations based on solid grounds. However, in today's discussion, we will primarily focus on the possible start date for Kuruluş: Osman Season 5. The conclusion of Season 4 and the final shots in the last episode of Season 4 have given us a hint of what Season 5 might be like. I will try to shed some light on the current situation.
Let's begin with the premiere date for Kuruluş: Osman Season 5. After the conclusion of every Turkish series, there is typically a gap of at least three months between the previous season and the next season.
The Renewal Status of Kuruluş: Osman Season 5
As of now, only a few hours have passed since the conclusion of Season 4, and neither Bozdağ Films nor ATV has officially confirmed the renewal for Kuruluş: Osman Season 5. However, it should only be a matter of time before the production formally announces more content, and they have already hinted at what's to come in the "New Season":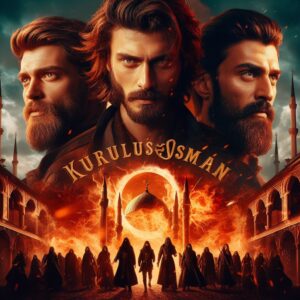 "From the first episode to the one hundred and thirty-third episode, to the journey on this difficult road that spread from 'Principal to State.' We have reached Season 4 with great effort. I want to thank my artists, my team, and my fans who never left us and have always supported us, and our channel ATV and its invaluable management, with whom we have traveled this journey of 130 episodes." "See you in the next season…"
Kuruluş: Osman is considered one of the most successful original Turkish series on a large scale, known for its consistency in attracting domestic viewers. Neither the network nor the production company wants to abandon a title as prestigious as Kuruluş: Osman, especially considering its recent success outside Turkey.
Kuruluş: Osman Season 5 Release Date
However, Turkish media outlets have revealed the possible premiere date for Kuruluş: Osman Season 5. According to Turkish media, shooting for Kuruluş: Osman Season 5 is expected to begin in early to start of October. According to Turkish media, shooting for Kuruluş: Osman Season 5 is expected to begin with the first episode of the season scheduled for release on October 4th.
After that, Kuruluş: Osman Season 5 is likely to premiere in early October, with the first episode scheduled for October 4th, following the publication of the first trailer on October 3rd. Kuruluş: Osman's fourth season was originally planned to end on Episode 133, but the showrunner shortened it by three episodes and concluded it at Episode 130.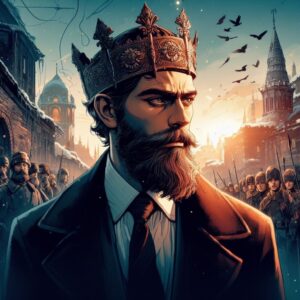 So, in comparison to November for Kuruluş: Osman Season 5, an 4th October premiere date seems more likely. According to reports, fans of the Turkish series Kuruluş: Osman will have to wait for nearly three months for Season 5. Additionally, as soon as we learn which actors and actresses will be part of Season 5, we will keep you informed.
Reception of the Previous Season
This program has received positive reviews in Turkey. In December 2019, Kuruluş: Osman set records in terms of viewership on ATV. During its fourth week, the series' fourth episode achieved a 14.46 national rating.
According to Mehmet Bozdağ, the program has also been highly successful in Albania, where it is known as Osmani and is the "most-watched TV show" in the country. The program, which was most popular in Turkey, began airing on Një HD in the Eastern European region in January 2021.
This program has been extremely successful in Pakistan as well. Currently, it airs in Urdu on Madnitv, Makkitv and Vidtower In Urdu Dubbed as well as Urdu Subtitles. Episode 59 broke records among Pakistani viewers. Following the program's tremendous success, Asad Qaiser, the Speaker of the National Assembly of Pakistan, visited the production set. Additionally, he met with lead actor Burak Özçivit. After the death of Bamsi in Kuruluş: Osman, Pakistani viewers shed tears and praised the drama.